pocket wifi , roaming man , pocket wifi, wifi in us, united states" data-original-height="659" data-original-width="900" src="/upload/image/my/20180222/1519281805637389.jpg" title="Roaming Man In US" style="border: none; position: relative; padding: 0px; background: transparent; box-shadow: rgba(0, 0, 0, 0.1) 0px 0px 0px; box-sizing: border-box; max-width: 100%;" width="280" height="204" border="0"/>
Roaming Man In US
There is no doubt that I need wifi when I travel, because sometimes I have to book my transport lyft or uber to move around. And also connect with my family, friends, fans and also colleagues. In the past, I subscribed international roaming data roaming data, purchased local sim cards or search for free wifi at the hotel. But it's either too costly, insecure data integrity, not flexible or too complicated for internet usage by phone.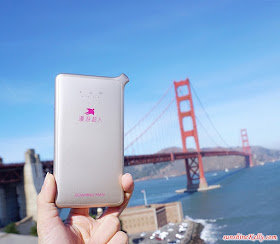 I am using Roaming Man portable pocket wifi throughout my trip in the US
Throughout my trip using this Roaming Man portable pocket wifi is working fine, no fuss and I am able use it from day to night. It's seamless connectivity using this CloudSIM technology with 4G High-Speed internet connection, the battery life can last for 12 hours and charge for 3.5 hours to be full.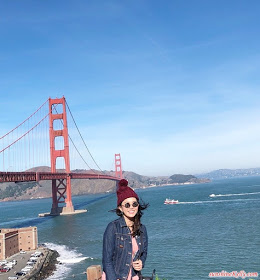 Windy & Sunny day at the Golden Gate Bridge, San Francisco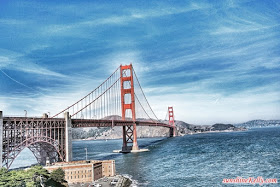 Golden Gate Bridge, San Francisco
Pay global data coverage at "local" affordable fees, it's only RM26 per day in the US and you pick up and drop off the device at KLIA or KLIA2. It's hassle free to connect to my phone and also share the hotspot connection up to 5 devices (phone, tablet or laptop). The freedom and effectiveness to stay connected with 4G wifi globally in more than 100+ countries and regions include Japan, Korea, Thailand, Europe & US while traveling.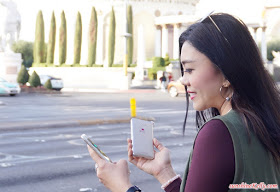 Roaming Man In US: Seamless connectivity using this CloudSIM technology with 4G High-Speed internet connection, the battery life can last for 12 hours and charge for 3.5 hours to be full
Original post at http://www.sunshinekelly.com/2018/02/roaming-man-in-us.html?m=1