Roaming Man CIMB Card Holder Promo Code

If you're a CIMB Card Holder, this is your lucky day! Roaming Man MY and CIMB Bank are coming together to reward our beloved customers with a 12% discount for users of Roaming Man portable wifi. See the link below for the terms and conditions:
https://www.cimbbank.com.my/content/cimbconsumer/en/personal/products/cards/credit-cards/regional-privileges/retail/roaming-man.html

Here are the step-by-step instructions to get access to the Promo Code:
Step 1:
Go to the official CIMB website. This is NOT the CIMB Clicks website. Please take note:


Step 2:
Go to the bottom of the page and select "Regional Card Privileges"

Step 3:
Select "RETAIL" from the categories menu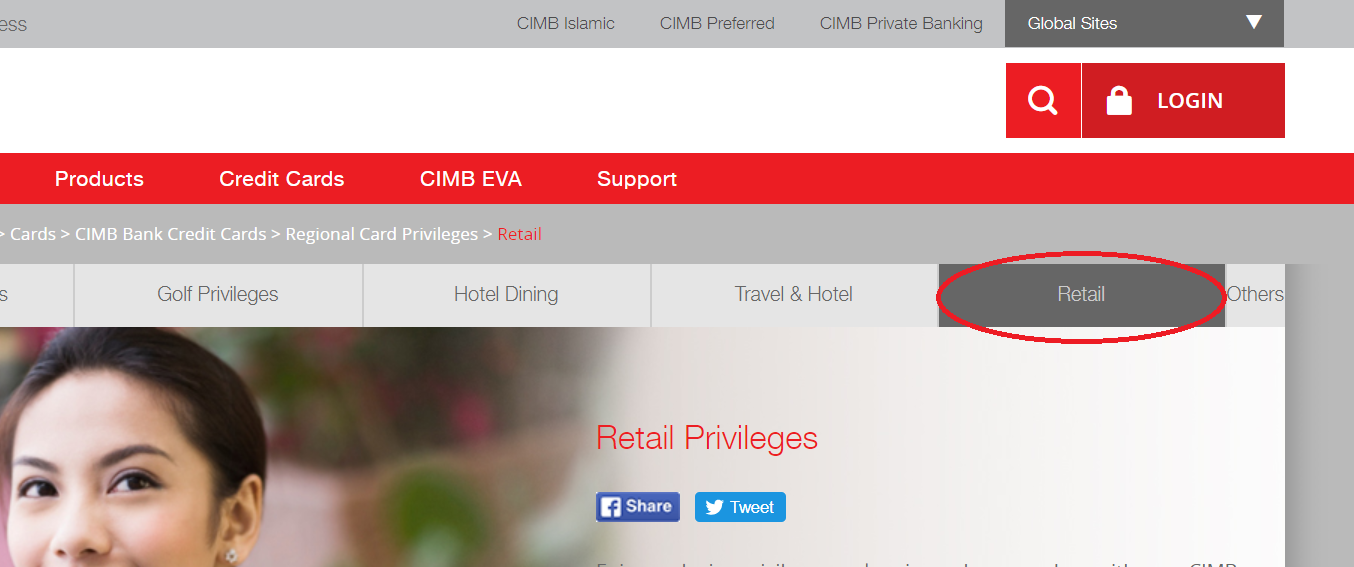 Step 4:
On the left side of the page, select "MALAYSIA"


Step 5:
Go to the bottom of the page. In the page menu, click 4 to go to page number 4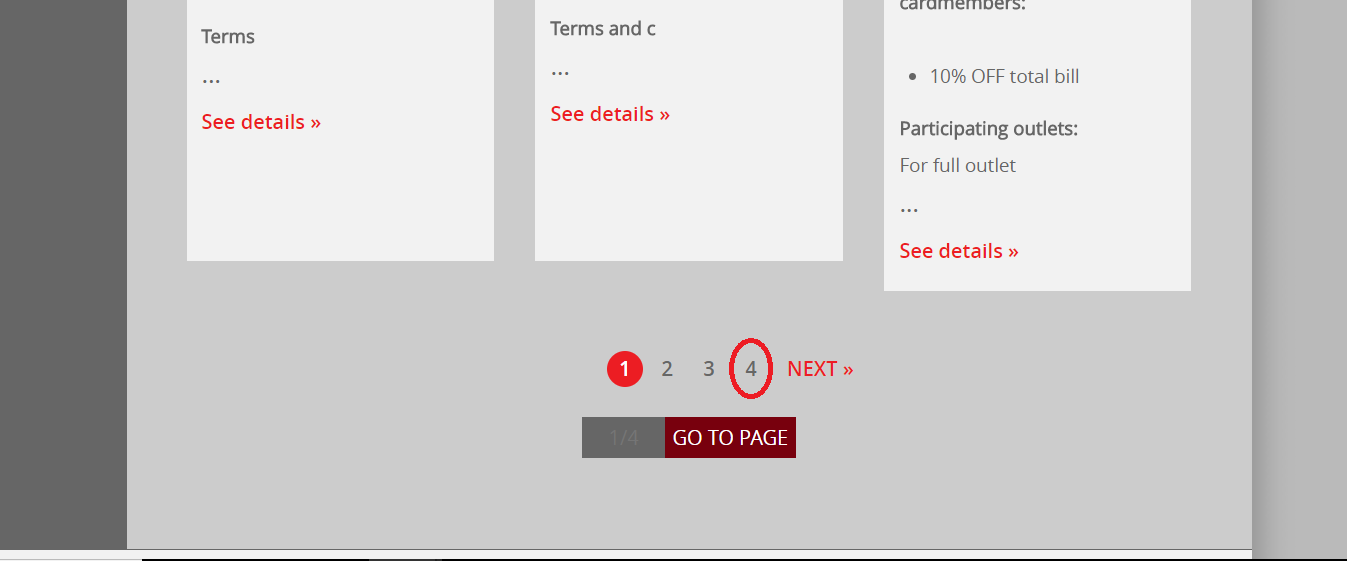 Step 6:
You will see the Promotion on display in the first row from the top. Click on it to see the terms and conditions.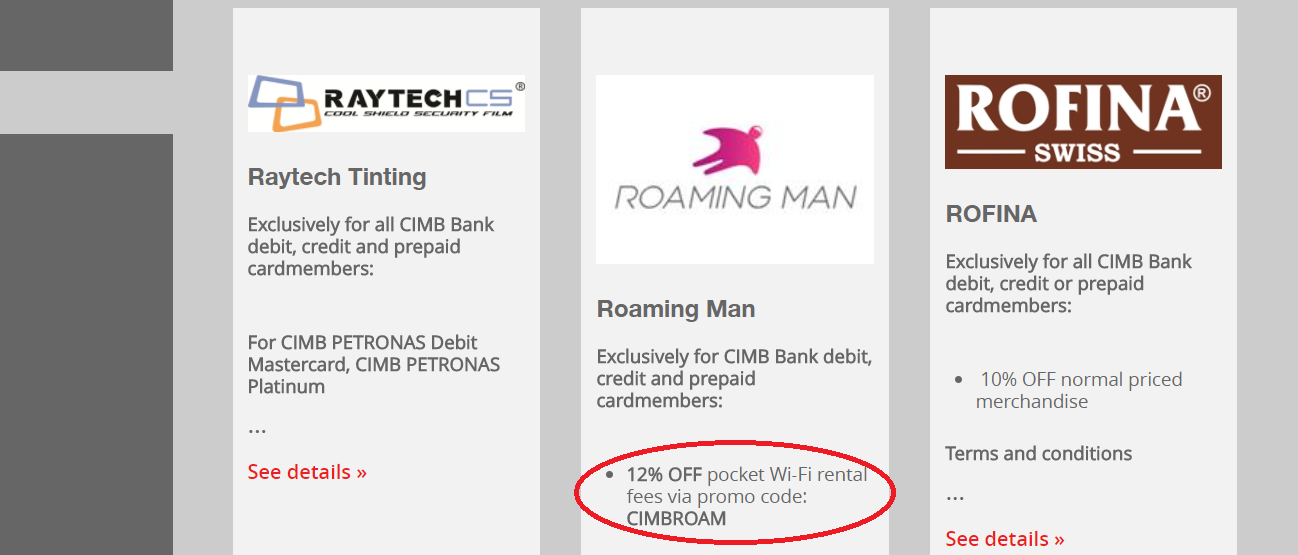 Enjoy your travel with our fast and reliable connection!