Roll Up Your Sleeves For Some Of The Freshest (& Affordable) Sushi In Toyko, Japan
Where better to get good sushi than in its mother country, Japan. However, in Tokyo, you'll definitely be spoilt for choice, especially when it comes to budget sushi joints.
Genki Sushi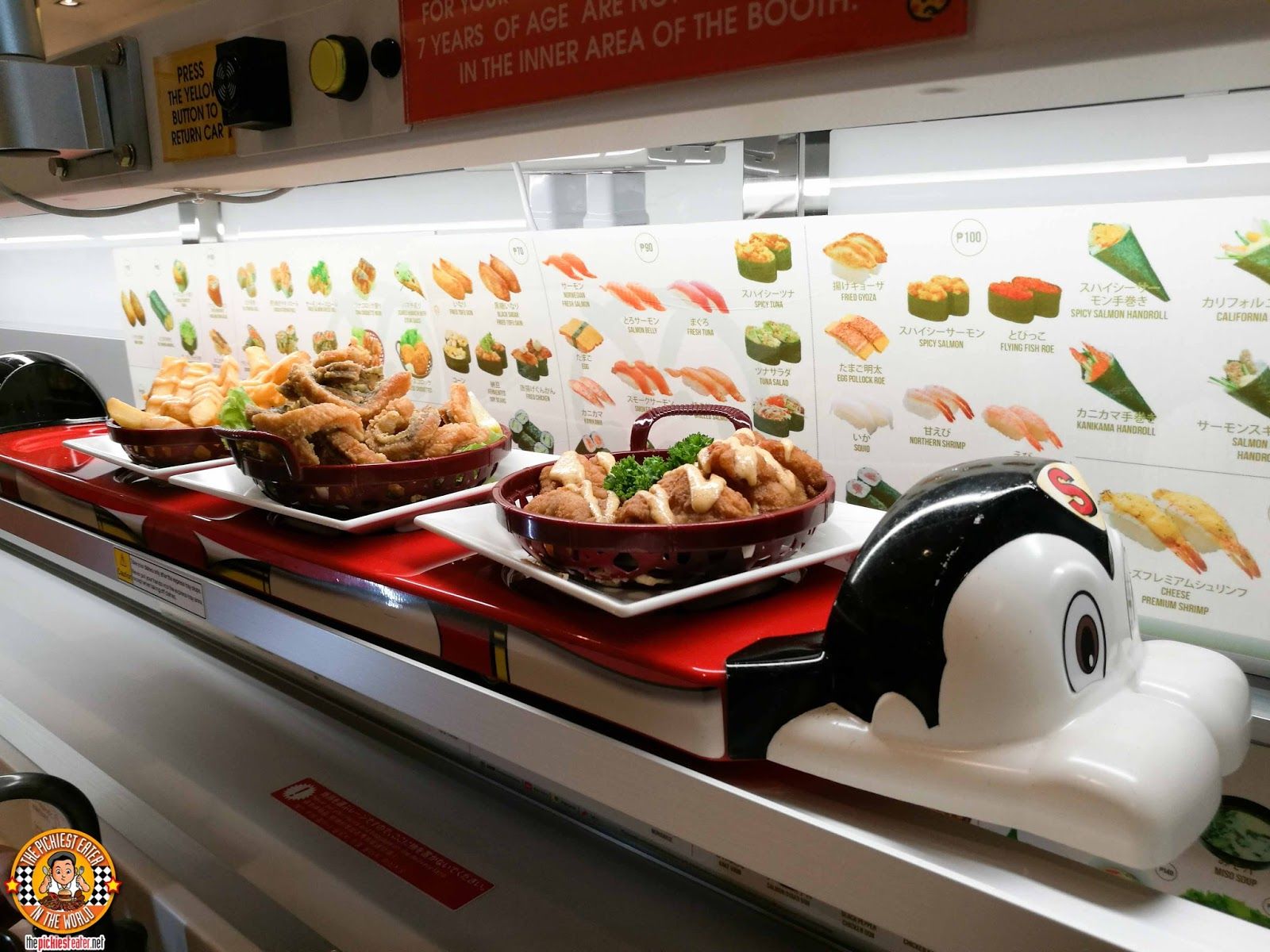 This place is sure to leave a smile on anyone's face as they can binge on delicious sushi for a really low price. You can find this great place in the heart of Shibuya and the suburbs of Ibaraki, and each time you go there, you'll sure be "genki" about the quality and price. Their fresh salmon is always tender with rice that's the perfect blend of savoury and salty. And their egg omelettes are also some of the best in Japan! So definitely give them a try. Majority of the plates at this place cost about 108 yen.
Some of their branches have conveyor belt whilst others don't, and these others that don't have a network of lines instead where they will send orders to the customers directly. This means that the chefs will send out your orders on these networks and your plate will stop right in front of you. And with the press of a button, you can also send the plates back to the kitchen!
Ganso Zushi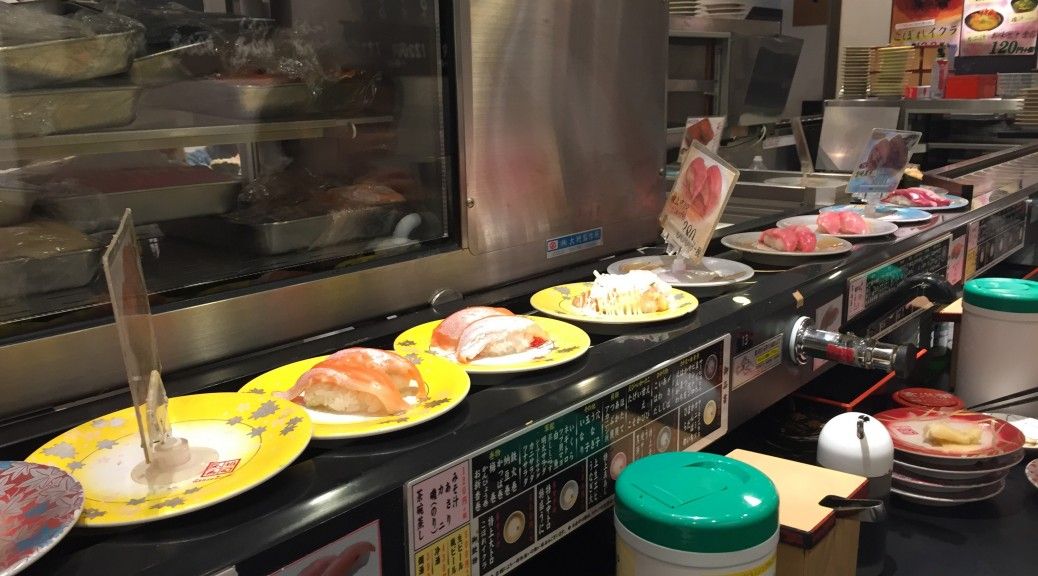 This place has the tastiest and cheapest "kaiten" a.k.a conveyor belt sushi chain. Their shops aren't that fancy but will definitely give you an authentic experience where you can watch as everyday Japanese customer pops in for a quick dinner. Each plate will start at about 108 yen (tax included).
You can find branches all over Tokyo with their 4 recognisable Japanese characters; 元祖寿司 which means "original sushi" or "first sushi". If you're not fluent in Japanese, do ask for their English menu, even though they may be a bit shy about handing it out. And if you feel like picking things off the conveyor belt is not for you, you can also tell the chef in the middle what you want.
Zanmai Sushi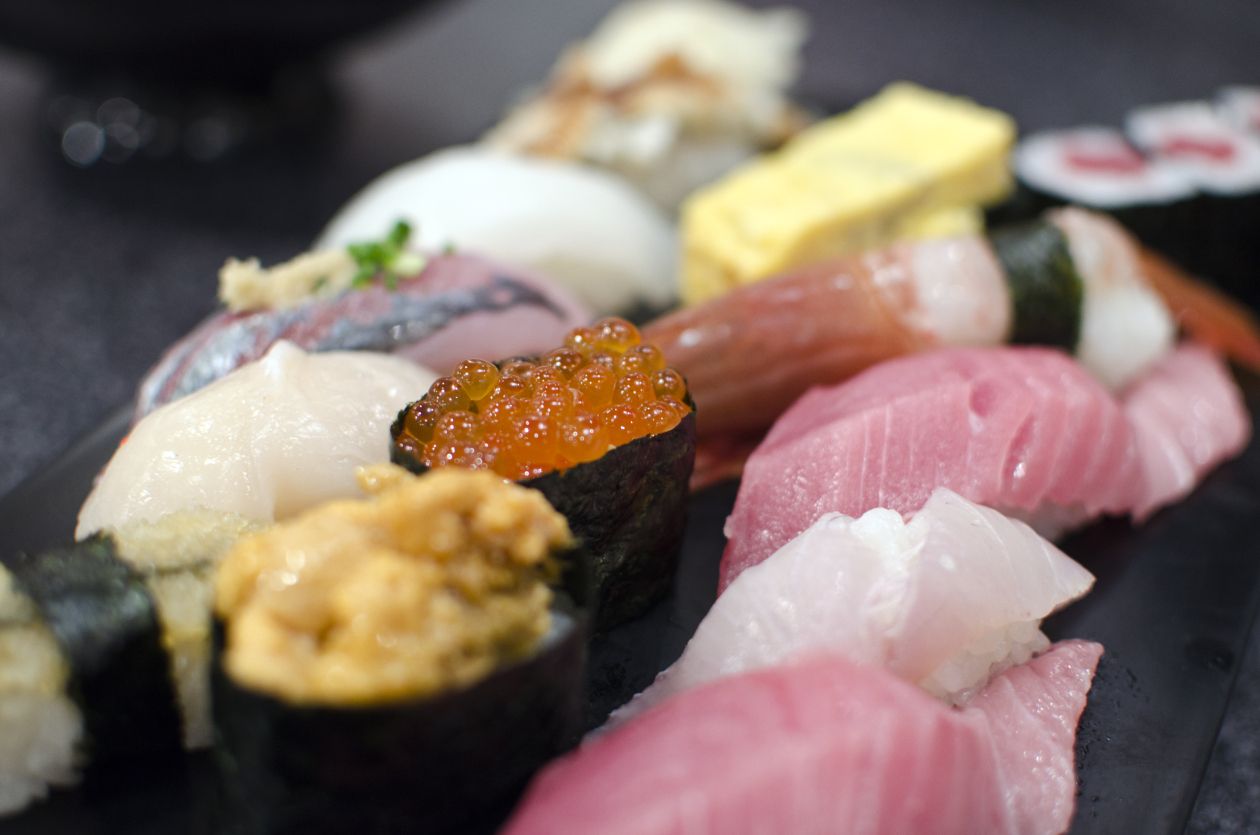 If you're looking for quality and convenience, this sushi bar is the place to be. It doesn't have a conveyor belt, but it does offer some amazing fresh and high-quality sushi sets everywhere in Tokyo. If you're here for affordability, you should get their handmade lunch sets which will come with soup, salad, and unlimited green tea and will cost you about 800 - 1,000 yen.
Katsu Midori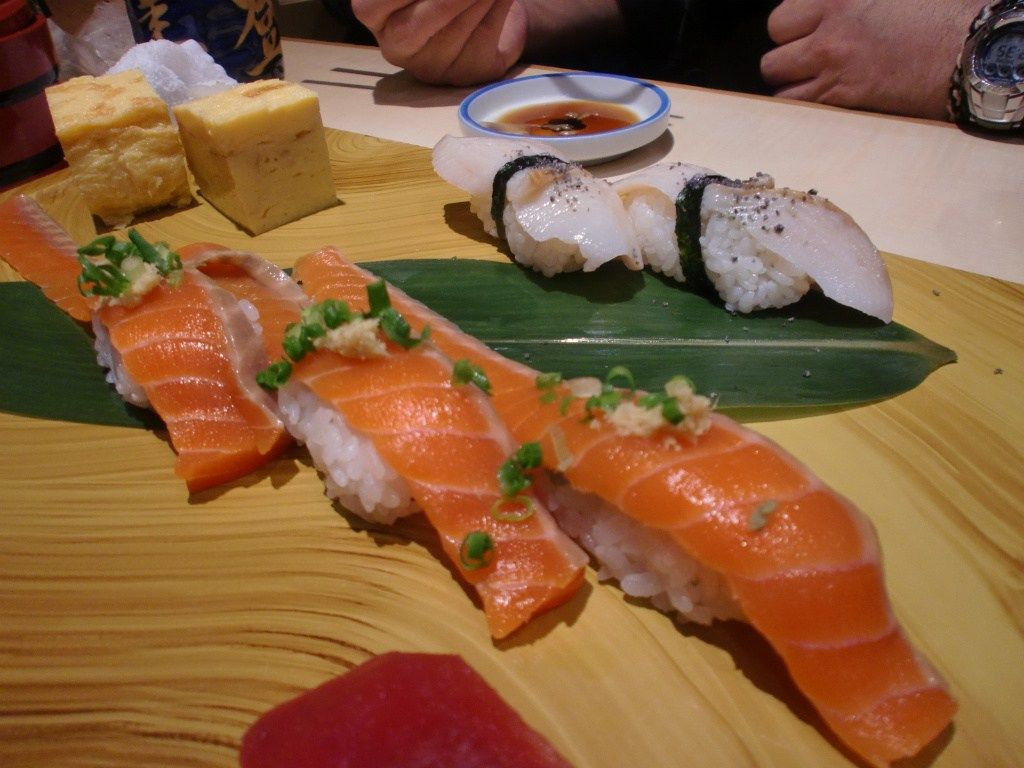 This place calls itself the "No. 1 conveyor belt sushi restaurant in Japan", and they're not wrong about this as they're definitely a top pick. There's usually a queue right outside but if you're patient, it's worth the wait. It also has a reputation for being one of the better quality budget sushi restaurants. Most of its plates will cost you about 100-200 yen which will include the standard sushi dishes and also fried chicken, tempura, soups and more. You can also order on an iPad which has an English menu and the food will come to you in a jiffy!
Uogashi Nihon-Ichi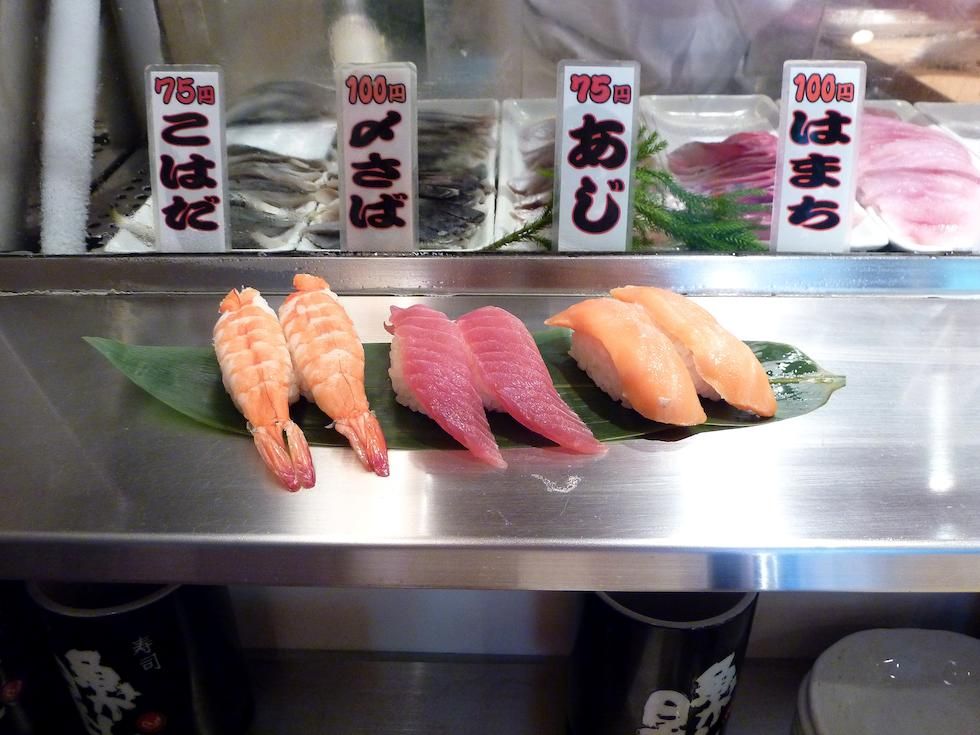 This standing sushi bar is just a little bit pricier than the conveyor-belt sushi places, but it's value is definitely worth the money. It also has a lot of seasonal fish and vegetables, so you'll always have new "flavours" throughout the year.
Sushi-Ro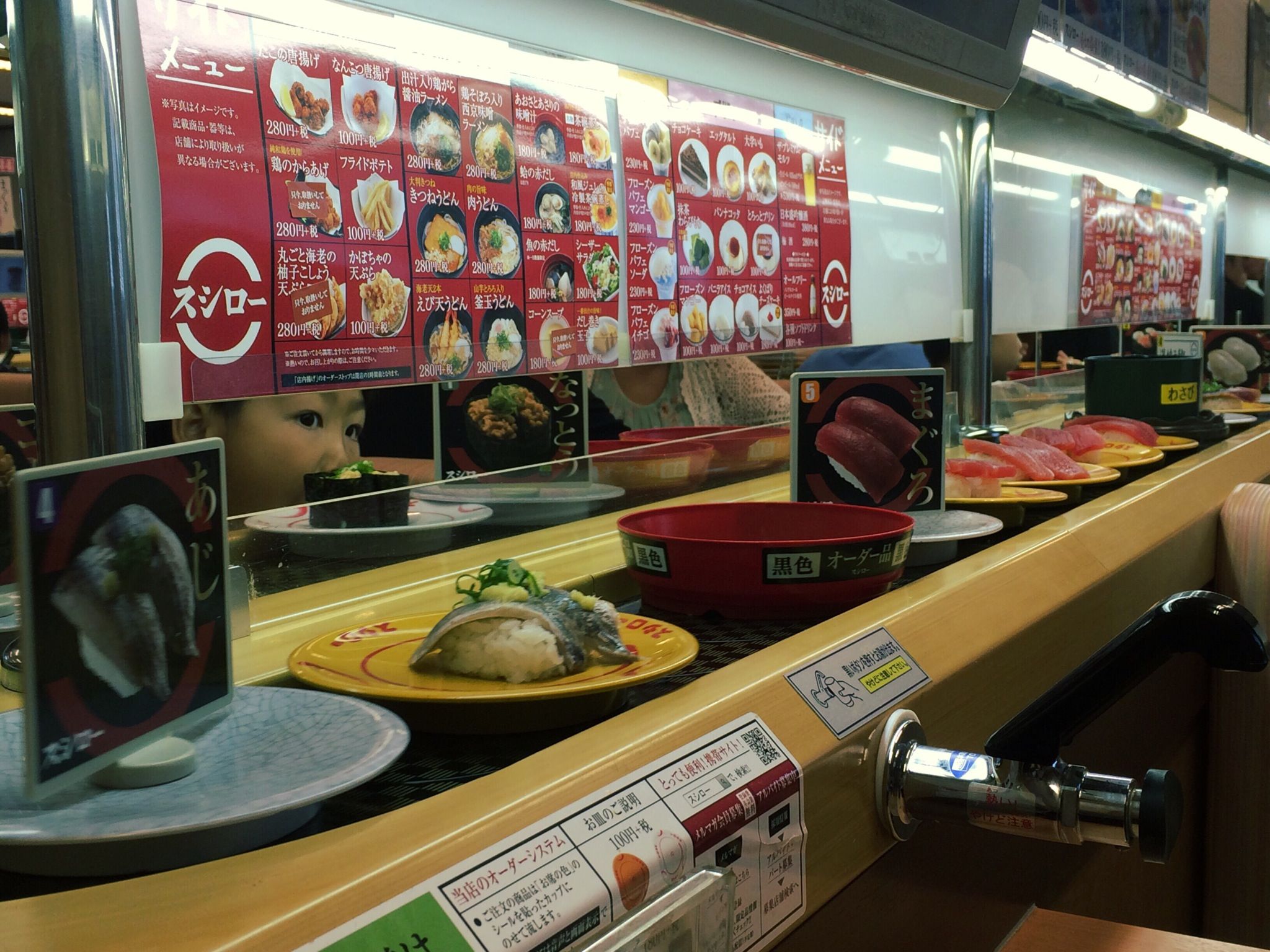 This is probably the most beloved affordable sushi chains, popular amongst students and families with kids. There's also many branches throughout Japan, making them super efficient in feeding you and billing you. You can use the conveyor belt to order your food or you can also order from the screen right in front of you. Most places cost about 108 yen and they serve some "specialty" items that are a little bit more expensive but totally worth it.
Sushi Katsura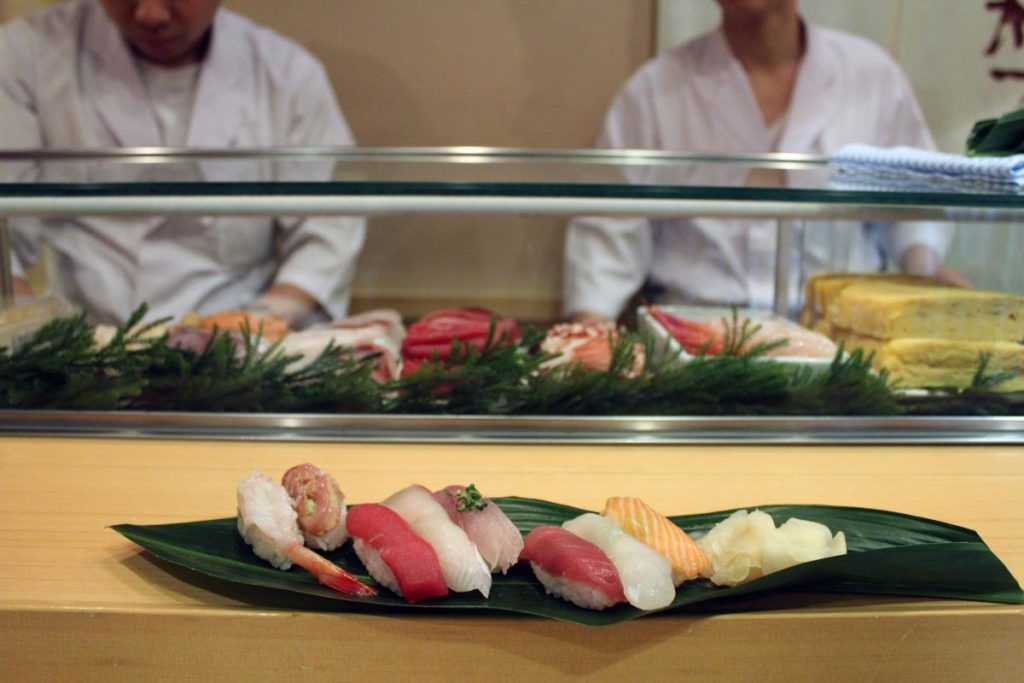 Unlike the rest of the sushi places in this listicle, this place is a stand-alone restaurant, located right in the Tsukiji Fish Market - so you know this place is going to serve some deliciously fresh seafood. It is also preferable if you don't dine here for dinner because your meal will be super expensive. Instead, take advantage of their weekday lunch menu where you can get 9 pieces of Nigiri sushi and one make roll for 950 yen! The only problem about this place is that it's a bit difficult to find and there is no English menu. You can either find someone who speaks Japanese or you can use the internet with your mini portable Wi-Fi and ask Google translate for some help!