New Year Sales!!! You can grab a G4 Device at RM299 only with free gifts such as
50GB Malaysia Data Plan for 30 days X1 (Promo code will issue to you in your booking confirmation email)
Roaming Man 2021 Planner X1 (limited edition & quantity)
New Black Pouch X1
1-year warranty
Free Delivery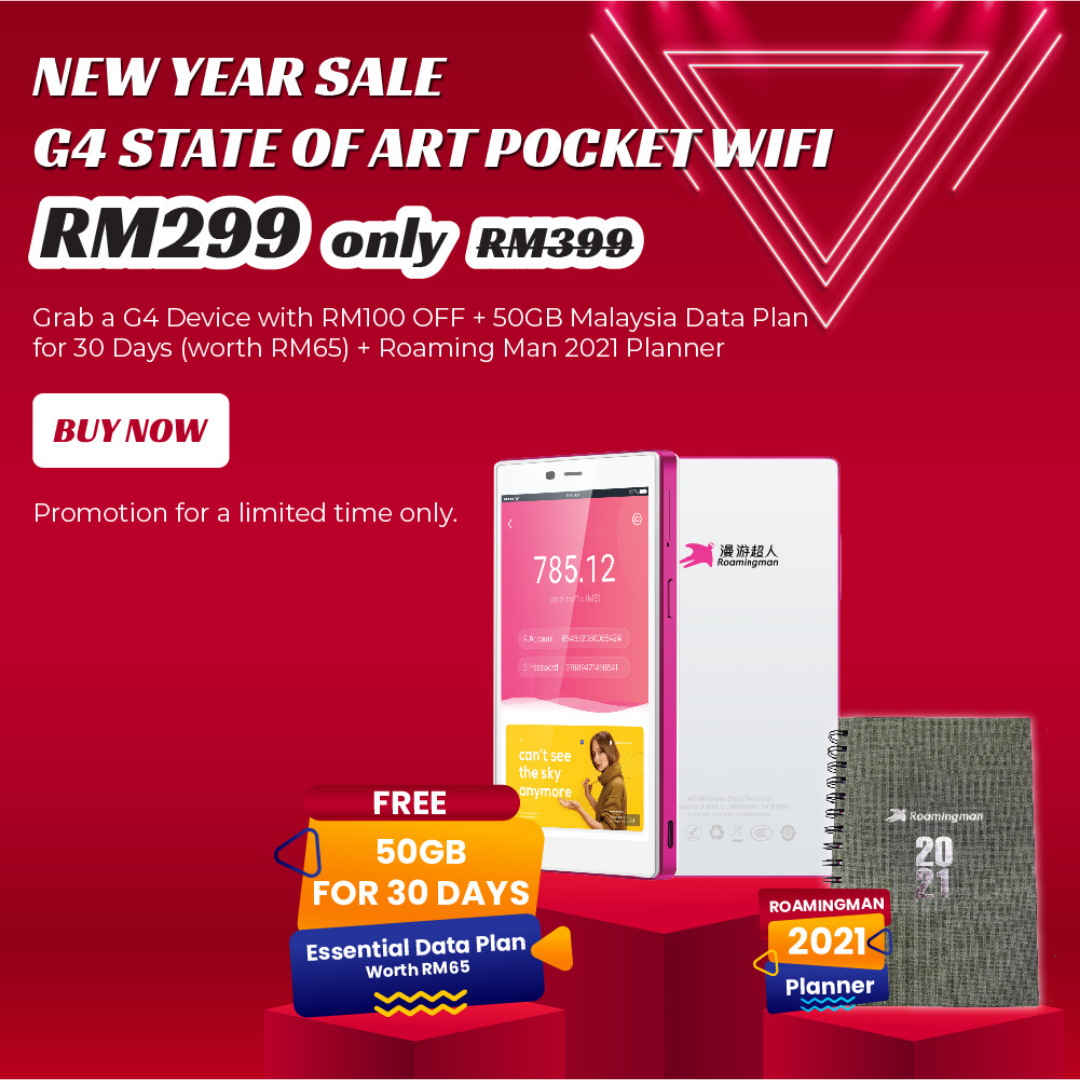 With G4 Device, you can use it in Malaysia or overseas. Importantly, all device owners are entitled to enjoy up to 10% for recharge local or overseas data plan.

G4 Device also best for the business person or travelers' whole day internet usage on the go, it able to provides your stable internet everywhere. Connect all your laptop, phone, or other Wi-Fi devices, save your device's battery by connecting with G4 Device pocket WiFi.
- No need to sign up a contract with us!
- No need pay for a deposit!
- We offer you at the lowest price in town and free gifts.
Tips: Do not forget to apply your Roaming Points if you are our existing customers ;) You are allowed to get a deduction in this promotional item.
Still got questions? Ask Us via Live Chat!