Written by Melissa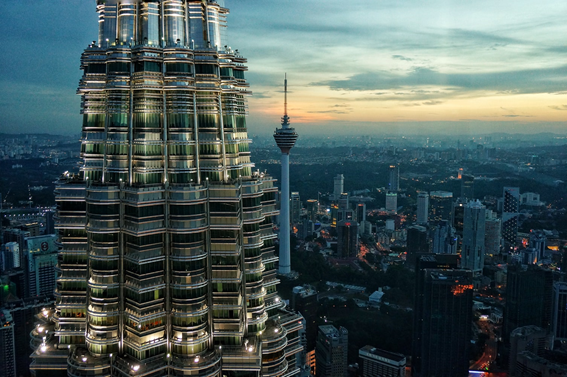 If you're like the rest of us, you're probably dying to go out once MCO is over. And honestly, after what feels like a millennia indoors, who can blame you? We humans need fresh air and sunlight too.
If that's the case, then why not hit some local attractions close to KL to satiate that pent-up travel lust of yours? You'd get to go out, see some spectacular sights and help the economy get going again! It's a win-win-win.
Where to start, though? This is the part where I help you, because trust me, as a fellow Malaysian, I understand that it is sometimes hard to see what it is about our country that fascinates tourists. It's not that we think badly of our country; it is just that because we're so used to our surroundings, some things tend to slip under the radar!
So here's a list of places in and close to KL, prepared for your perusal.
Batu Caves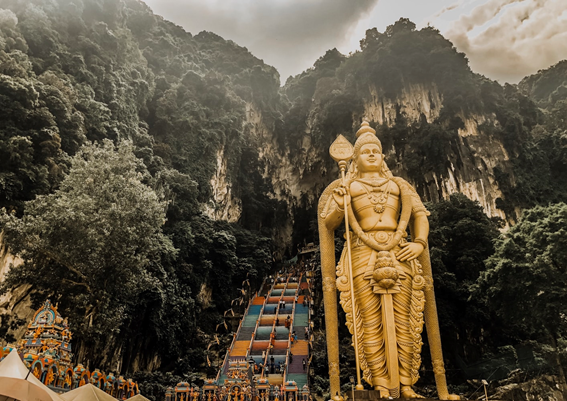 No local travel list is ever complete without Batu Caves in it. It's not that far away from KL and it makes for a fantastic introduction to playing tourist at home. It is hugely popular with foreigners as well, and yet, there are lots of us who have yet to set foot here.
What better time is there to change that than after MCO?
Here's the lowdown: Batu Caves is an iconic tourist attraction that is home to a Hindu temple and shrine, and the famed gargantuan statue of the Hindu God, Lord Murugan, at the entrance. This attraction is undoubtedly a national treasure and is hardly ever absent from a foreign tourist's travel itinerary. Come end of MCO, let's get in on what foreigners fly over to Malaysia to see that we have yet to behold with our own eyes.
Be wary, though. The 272 stairs leading up to the temple limestone caves are steep, and there may be mischievous monkeys who might surprise you during your climb.]
Opening Hours: 6 a.m. to 9 p.m., daily
Colmar Tropicale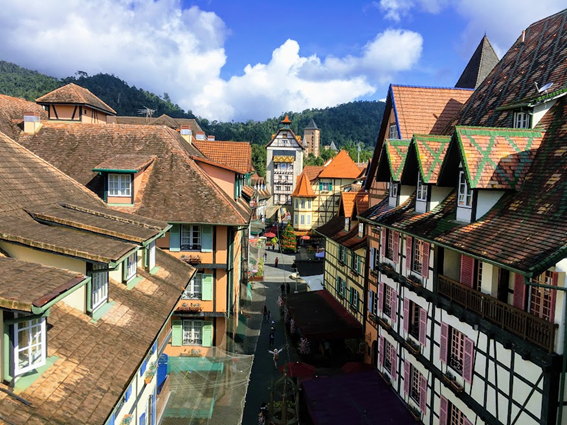 Photo by melissakartini
One of Malaysia's most outstanding traits is that besides being rich in nature, is its ability to incorporate other cultures into its own. This might seem completely ordinary to us Malaysians, but should you ever travel overseas, you'd come to realize that no, it isn't, not really. Especially not at the scale that is done in our beloved country. This is a special trait that sets Malaysia apart from other countries.
Now, onto this particular attraction. While Colmar Tropicale is technically a resort, outsiders are still welcome to explore the little French village located on its grounds. This French village was actually inspired by the 16th century Colmar town in the north east of Alsace, France. Neat, right? On top of snapping pictures of this highly picturesque village, you can also while your time away at its café or fine-dining restaurant.
Feeling extra adventurous? There is horseback riding and even an Adventure Park located nearby too!
Opening times: 8 a.m. to 8:30 p.m. daily
Entrance fee: RM15 (adult), RM8 (child, ages 4-12), includes passes to the Japanese Village and Garden
Website: http://www.colmartropicale.com.my/
Japanese Gardens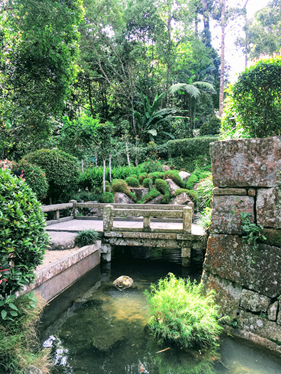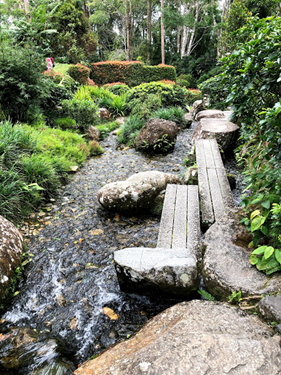 Photos by melissakartini
I was inclined to say that this garden is a must for lovers of Japan, but it is so beautiful it would be a shame for anyone to miss it. Located right next to Colmar Tropicale, it is the perfect next stop to make after visiting the little French village.
This tropical Japanese garden is the first of its kind in the world—and despite being so, it has already set a high bar to reach. Although it is not made up of plants that are normally found in traditional Japanese gardens, the Japanese aesthetic in this one is unmistakable. As an added plus, you can even try on kimonos and treat yourself to a luxurious spa there too! Imagine the sheer decadence such an experience would have.
If you'd like to take things even further, you can opt to stay at the Ume Tatami Suite, which is nestled right inside the lush tropical garden.
Perdana Botanical Garden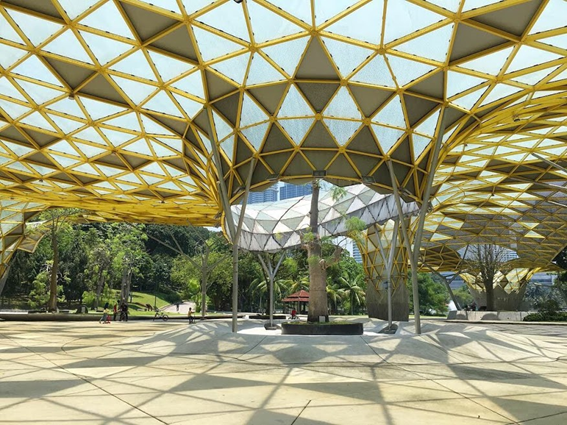 Photo by melissakartini
This garden has got to be one of KL's best kept secrets. If you're the type of person who appreciates nature, I daresay that this garden is well-worth braving our hot and humid weather to visit—because it is so much more than just a garden. It bears an ambiance that resembles a tropical rainforest more than anything else, despite being located in the middle of a bustling metropolis.
Established in 2011, Perdana Botanical Garden boasts not only a vast array of tropical trees, flowers and bushes, it also has breath-taking architecture, adorable deers, an herbarium and the relaxing view of a lake. Explore all of its gardens and learn to fall in love with the nature our country is so famous for, all in one place!
But of course, heading there in the morning to beat the heat is highly recommended.
Opening Times: Mondays to Sundays, 7am to 8pm
Website: http://www.klbotanicalgarden.gov.my/
Exploring Holy Grounds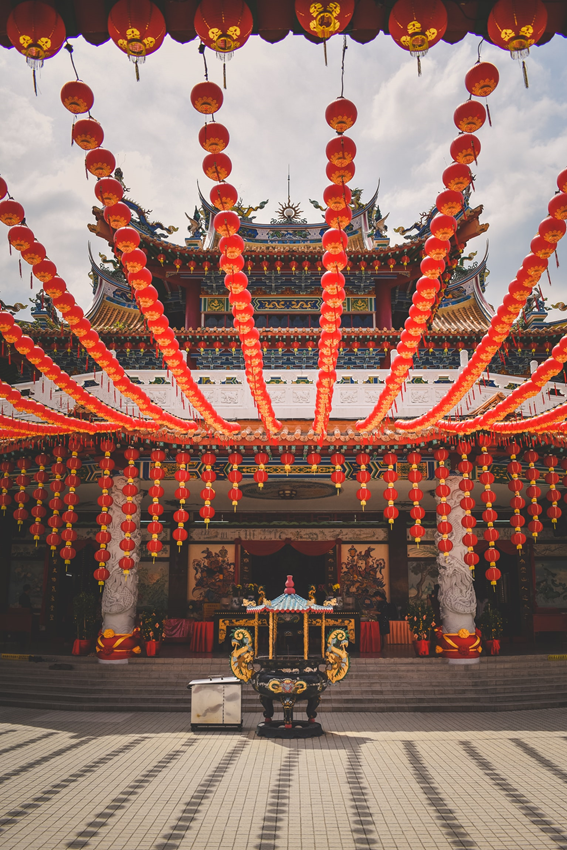 This might seem like a bit of an unusual idea, but what about giving local places of worship a visit? If people visit Shinto shrines, temples and churches overseas to appreciate the architecture alone, why not do the same for the ones at home? We just so happen to have lots of lovely places of worship of our own, just waiting for you to visit. In just KL, you can cover the three major religions without a problem.
For starters, you can check out the Thean Hou Temple, the National Mosque of Malaysia, Masjid Jamek Mosque and the Sri Mahamariamman Temple. This is also a great opportunity to foster greater understanding between one another, so what are you waiting for?
Please note! Before giving any of these a visit, be sure to check the opening times.
Cameron Highlands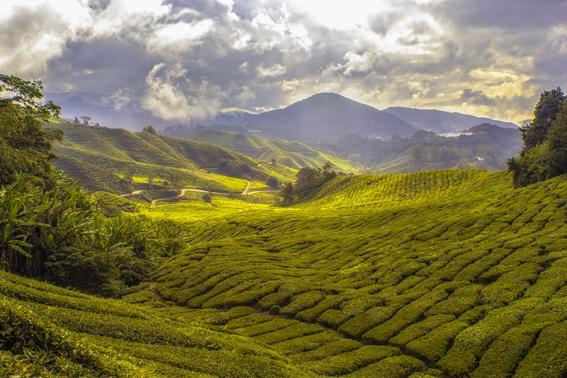 A classic recommendation, and for good reason. Even if you've been here before once upon a time, Cameron Highlands is worth another visit, if only to bask in the stunning views. Like any other visit to Cameron Highlands, your first stop should be the iconic tea plantation. Take in the splendour of the rolling tea plantation whilst enjoying a cup of tea and cakes, the cool weather making the experience all the more comfortable for you. An alluring getaway from the usual heat and humidity in our daily lives.
After that, you are free to pick from a smorgasbord of activities to fill your day with. You can pick strawberries, visit lots of fairytale-like gardens, and check out butterfly farms, among many others. You can even visit the new lavender garden that everyone was taking selfies with not too long ago!
Best of all? Cameron Highlands is only about 3 hours away from KL.
Malacca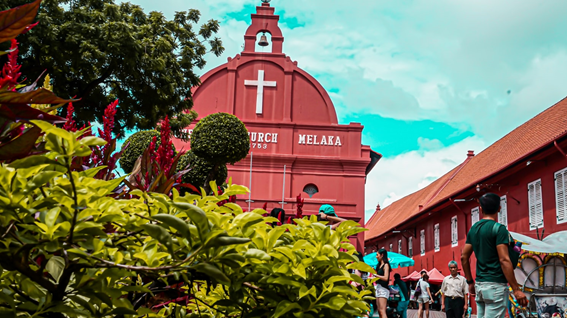 This historic state is a quintessential for just about any travel itinerary of West Malaysia. Just about everywhere you go has been touched by history, as evidenced by the heritage buildings, ancient landmarks and colonial structures. As if that isn't enough of a cultural experience, you can witness touches of Dutch and Portuguese culture—a rare break away from the usual blend of Malay, Chinese and Indian culture that is common in West Malaysia.
Must visits at this quaint little state include Jonker Street, Christ Church, A'Famosa Fort, the Stadthuys, St. Paul's Church and the Melaka Sultanate Palace.
With the amount of things that you can do at this UNESCO heritage site, you can easily spend the whole day here.
Penang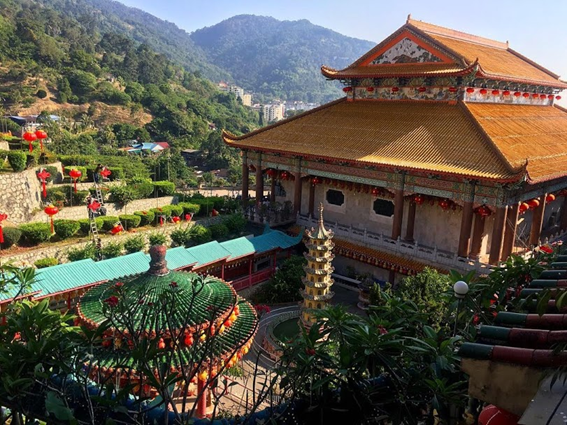 Photo by melissakartini
Did you know that Penang is a world-renowned holiday destination? You didn't? Well, now you do.
Although it is mostly regarded by Malaysians as a food capital, there is a lot more that meets the eye to this little island than its sumptuous food. For one thing, along with lovely natural scenery, there is no shortage of cultural sights that Penang has to offer—one of the most attractive of which is the existence of Chinese clanhouses. Why, you ask? Because the existence of such in this day and age is incredibly rare, so be proud that we have this ancient tradition preserved right here in Malaysia!
On top of that, Georgetown is peppered all over with charming street art. You can spend all day hunting them! Definitely a must-try.
Need even more ideas for your Penang itinerary? Here are a couple of places to visit: Kek Lok Si Temple, Cheong Fatt Tze Mansion, Fort Cornwallis, Penang Khoo Kongsi and to change things up a bit, Wat Chaiya Mangkalaram (yes, that is a Thai temple).
And that's about it, you guys. A quick and simple list to fill your time with post MCO.
If you need to do more research to plan out your upcoming daytrips, don't be shy to check out our Malaysia Broadband Wifi for a smoother experience.