10 Places You Need To Visit If You're In Jeju Island, South Korea

Many countries in Asia have a gorgeous breath-taking offshore island. Singapore has
Sentosa, Thailand has Phuket, whilst Indonesia has Bali. For South Korea, their gem is the
picturesque Jeju Island. And when you visit this place, you must definitely visit these
attractions!
1. Mount Hallasan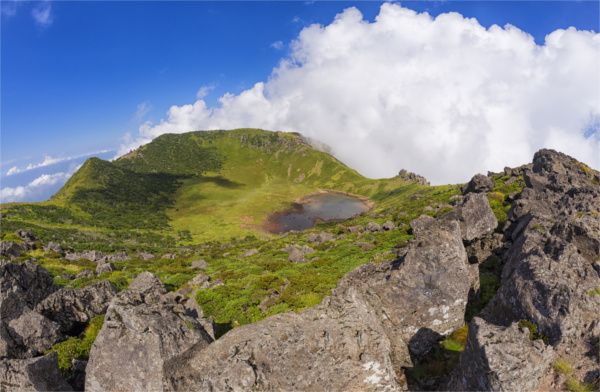 Looking to hike? Then you should totally climb Mt Hallasan which is located right in
the middle of Jeju Island. It is a dormant volcano listed as one of the UNESCO World
Natural Heritage sites. Even though it goes up pretty high, it's quite an easy climb
and many make it to the top and back down in a day. Once you're at the top, you will
be rewarded with a gorgeous crater lake and also a breath-taking view of Jeju. If you
can't hike to the top, you can also take 7 different scenic trails, each less than 10
kilometres. And if you're a nature lover, there are nearly 6000 species of flora and
fauna for you to check out. However before you go, you should find out the weather
conditions first as the winds can get really insane!
2. Seongsan Ilchulbong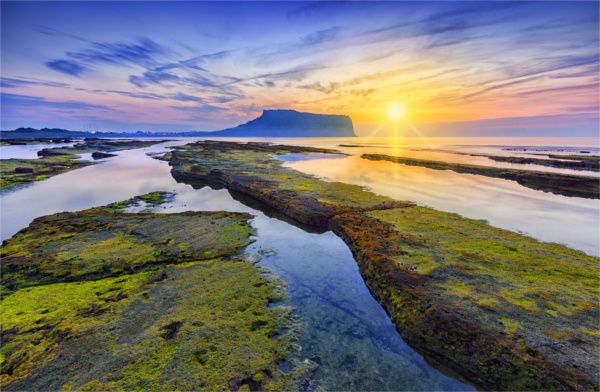 Another one of UNESCO World Heritage sites is the Seongsan Ilchulbong, also known
as the Sunrise Peak - famed for its picturesque sunrise scenic views one can enjoy
when they reach the top. When you first see it, it may look like a giant fortress with
99 rocks surrounding it at the top, but don't worry, it's an actual extinct volcano with
a huge crater at the top - unlike Mt. Hallasan. It also rose from the sea more than
1000 centuries ago in a series of volcanic eruptions. It is now connected by a ridge
where you can walk or ride a horse to the nearby Seongsan Village. During spring,
the peak is also covered in yellow rapeseed flowers, making the climb well worth it.
3. Cheonjeyeon Waterfall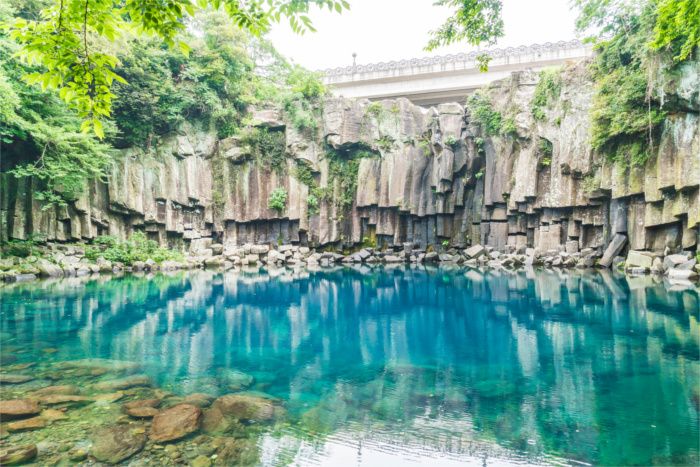 Jeju Island is a great place for nature lovers. This place is also known as the Pond of
God and originates from the ceiling of a cave, compromising of 3 sections. The main
waterfall parts to produce 2 more waterfalls, which eventually flows into the sea. If
you're a fan of botany, there are a tonne of flora and fauna for you to explore
around this subtropical fall. If you're visiting Jeju in May during the Chilseonyeo
Festival, remember to bring your swimsuit as you can actually have a soak in the
falls!

4. Jeju Folk Village Museum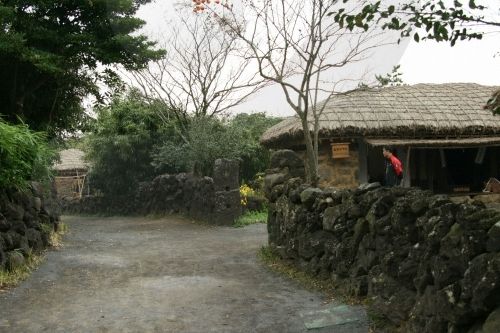 Travel back in time to the 1890s in this museum as it boasts more than 100
traditional houses and 8000 folk artefacts housed in this cultural village. The
museum was made for an educational immersion and viewing pleasure with 4
different villages sprawled around. Other exhibition halls also display artefacts used
in farming and fishing, as well as folk performances. Interested in your future? Then
get your fortune told at the Fortune Teller's house. You can also admire the intricacy
of traditional wood carvings and gain some new wisdom from the Seodang a.k.a the
traditional village school. Moreover, you can enjoy other activities such as learning
to make patjuk (red bean porridge) during the Dongji (Winter Solstice), or dubu
(tofu) for the winter!
5. Jeongbang Falls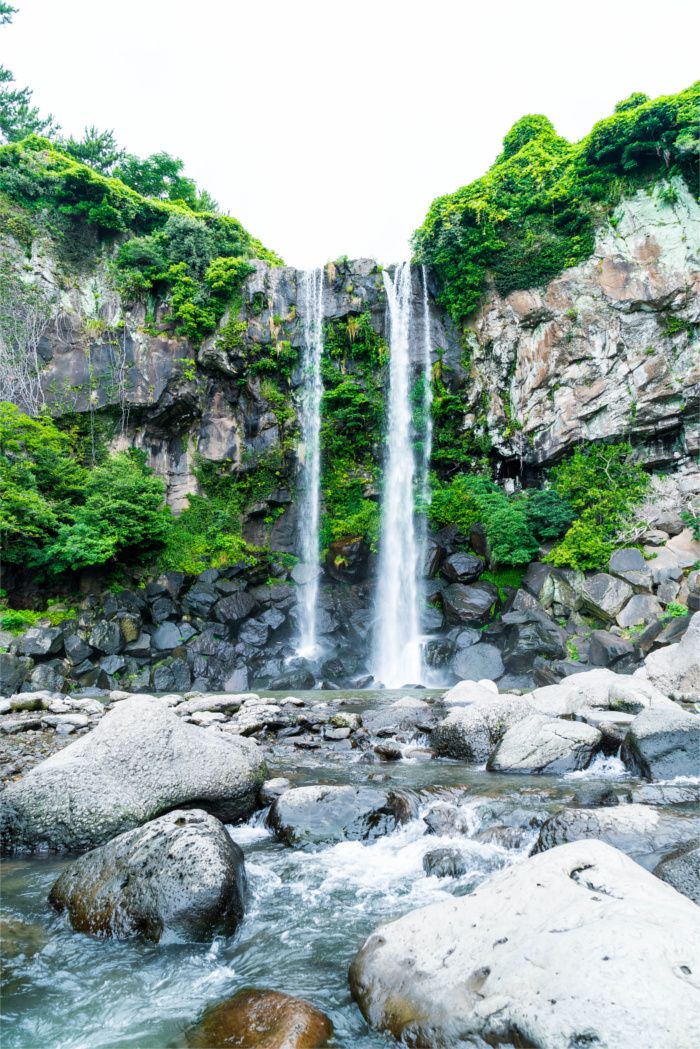 The Jeongbang Falls is one of the most famous waterfalls to visit on Jeju Island with
one of the reasons being that it's the only waterfall in Asia to fall directly into the
ocean. Located at a high cliff by the sea, the wall of waterfall is inscribed with the
words 'Seobulgwacha' which refers to 'Seobul', a servant of the Chinese Emperor
Jin, who had passed by this place. Want more? Then walk down to the rocky coast
where you can see a few middle-aged women selling the freshest seafood. Here,
take some time to enjoy some raw sea urchin sashimi before you hike back up to the
waterfall.

6. Jungmun Beach
Ask any Koreans; the Jungmun Beach is the first thing that will come to mind when
you ask them about beaches in Jeju. If you're a surfer, this is the perfect place to visit
as it boasts some huge waves. In fact, once a year, there is the Jeju International
Surfing Competition. But if surfing is not your thing, then visit this place if you're
looking for some soft sand on a beach about 560 metres long with shores that
features different shades of black, red, and gray grains mixed with predominantly
white sands - which makes for great psychedelic-looking sandcastles!

7. Loveland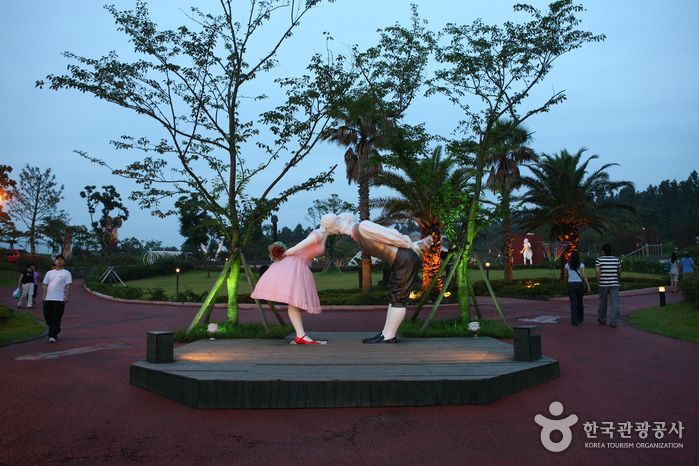 This place is only open to those above the age of 18 as it's focused solely on sexuality
and eroticism. There are 140 sculptures of men and women in various states of
undress and in many different sexual positions littered all around the park. You can
also find some large phallic statures, stone labia, and hands-on exhibits. This place is
also often visited by couples, but if you're single, you can still really enjoy this place
with your besties as you giggle with them throughout the entire tour. And if you
have children with you, don't worry, there's a recreation and play area for you to
drop off your kids whilst you have your adult fun! It is also close to the airport, so
you can make it either the first or last attraction you check out when you visit Jeju
Island. Don't forget to bring your phone and pocket wifi so you can snap some
hilarious Instagram photos!
8. Manjanggul Cave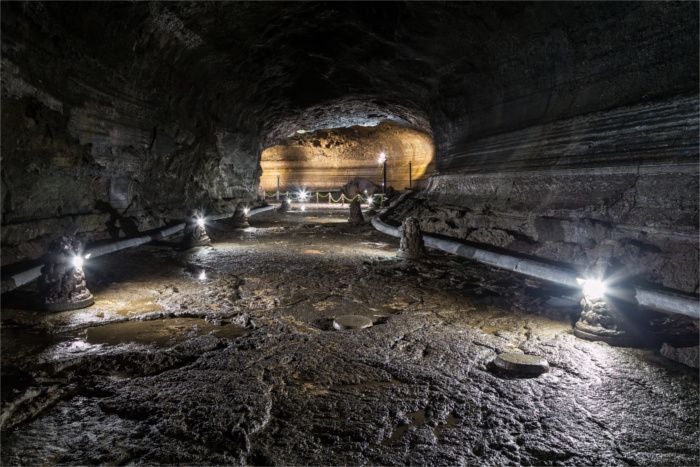 This is another UNESCO World Heritage site and one of the finest and longest lava
tunnels in the world. Formed more than 2.5 million years ago, it has a many natural
formations such as 70cm long lava stalagmites and lava tube tunnels made all the
more dreamlike by soft coloured lights that illuminate them. Even though it spans a

total length of about 13 km, only 1 kilometre of it is open for you to explore. The
cave is also pretty chilly with temperature ranging from 11-21 degrees Celsius, so
bring a jacket to keep you warm just in case! You also don't have to worry about
crouching much as it's from 5 - 10 metres high. Don't forget to wear shoes that have
a good grip though. You don't want to be slipping around in the dark!

9. Teddy Bear Museum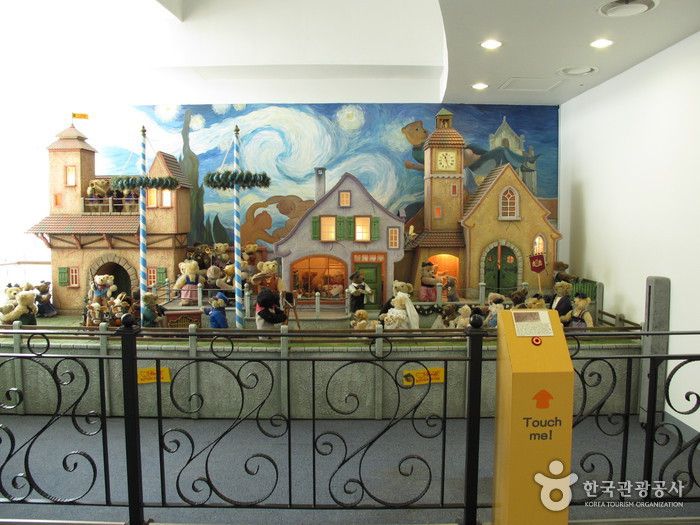 Feel like going back to your childhood? Love cute things? Then go crazy here! This
museum displays thousands of teddy bears from all around the world and some of
them have even been painstakingly designed and made by hand. There's even a
History Hall where you can learn more about the history of teddy bears. There's also
the Art Hall where you can marvel at the latest artworks and animation characters.
In the Project Exhibit Hall, you can catch exciting stories or even an ongoing lecture
class. And if you're overwhelmed by the cuteness or everything, you can walk out
into the garden and have some tea with huge teddy bear sculptures.

10. Jeju Waterworld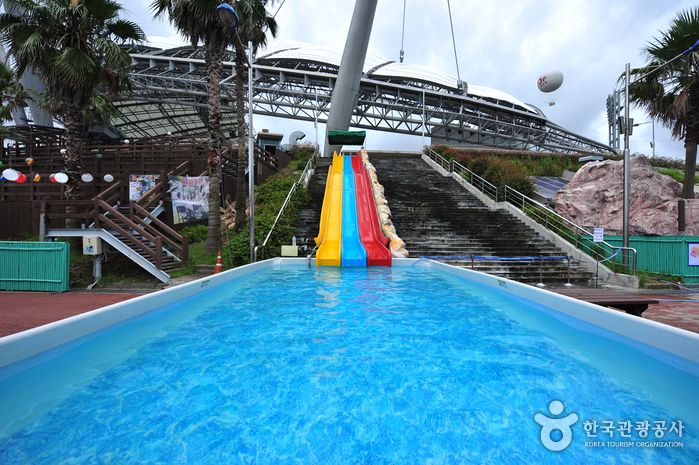 Exhausted? Well, then head on here to relax where you can enjoy amenities like a
herb sauna and a jjimjilbang (Korean bathhouse) where you can loosen up all your
tight and achy muscles. If you want to relax even more, you can get more at the
Tangerine Spa whose waters contain the essence of Jeju's local tangerines, known to
keep you from getting a cold, sclerosis, and hyperpiesia. You can also just let your
kids run around the water park whilst you kick back. But if you're still up for more
exciting things, you can ride out the man-made waves in the Wave Pool or scream as
you go down some water slides. If you're coming from July to August, be ready to
get dirty as Jeju celebrates its Herb and Mud Festival here!