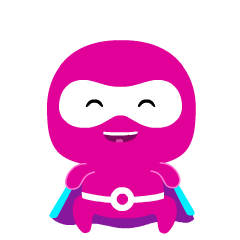 If you are one of Roaming Man loyal customers, do you know what you can do with your Roaming Points?
1. Receive bonus of Roaming Points for every booking of overseas wifi rental
2. Save up to 20% via Roaming Points deduction for your next wifi rental booking
3. Accumulate your points to redeem up to 20% discount for purchase of G4 Pocket Wifi device here
Check out more video tutorials of Roaming Points here:-
Ways to enjoy Roaming Points for your upcoming travel trip?
Step 1:
Verify your account upon registration at www.roamingman.my
Step 2
Login your account and Click "My Roaming Points" to check the balance of your Roaming Points
Step 3
Click "Rent Wifi" to select the destination country & wifi activation date
Step 4
Click "Roaming Points deduction". Key in the desired Roaming Points which you wish to utilize from your account balance.
Tips For Redemption of Roaming Points:-
RM 1= 100 Roaming Points
(Eg. 500 Roaming Points can redeem a RM 5 off for your next wifi rental booking)
1. Deduction of Roaming Points will be subjected to not more than 20% discount of the total booking amount.
2. Roaming Points will be valid for life time use in accordance with operation of Roaming Man at region Malaysia
3. If customers choose to redeem her/ his Roaming Points for booking of wifi rental, he/ she will not be able to apply "Coupon Code" for the same booking.
4. Roaming Points will not be able applicable for products which are on sales or promotion.
5. Roaming Man reserve 100% rights on distribution & redemption of Roaming Points.
6. Roaming Man is not exchangeable for cash.