Get Your Retail Therapy On At These 9 Places in Shanghai, China
Shanghai is known to be a shopper's paradise. It is also known as the "Paris of the East", and home to a population of insatiable shopping addicts. The bustling metropolis has turned into a cosmopolitan city, boasting streets lined with luxury labels, busy plazas, colourful open-air markets, and trendy boutiques. It's time to sharpen up your bargaining skills and increase your credit card limit. Oh, and don't forget to bring some extra suitcases to fit all your extra stuff and also your pocket wifi so you can research of everything and anything you want to buy before you buy them.
Plaza 66
This ritzy mall is owned by the Hong Kong property developer Hang Lung properties and is one of top shopping destination for the elites and super wealthy. It also had a recent re-opening last September and welcomed new dining options such as Marea, a 2-Michelin-star restaurant by Chef Michael White, and La Reve, a perfect place for afternoon tea. If you're a big spender, you can get some fancy treatment a the VIC (Very Important Customer) Lounge which allows for private runway shows, tastings, and personalised shopping events. During your visit, do visit the 4-floor Louis Vuitton boutique which has a scent bar and monogram stations on the main level, with an invite-only space on the top floor.
The Bund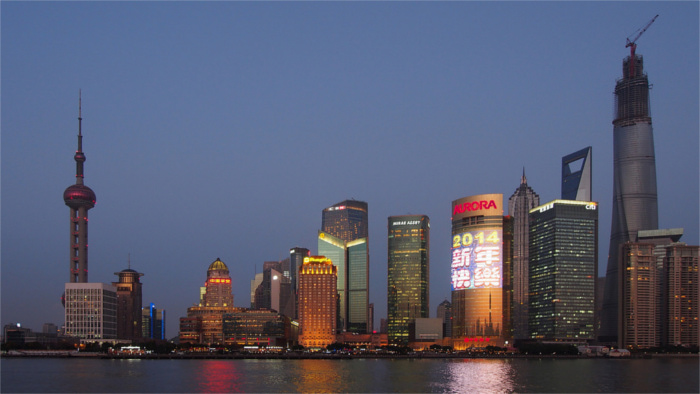 The Bund was affected by Shanghai's recent gentrification, resulting in a heavy increase of luxurious brands making its way into The Bund such as Cartier, Ermenegildo Zegna, Omega, Chanel, Prada and many more. These top brands are intermixed with local designer boutiques in the side streets such as Suzhou Cobblers, Blue Shanghai White, Annabel Lee Shanghai and many others.
Jing An Kerry Centre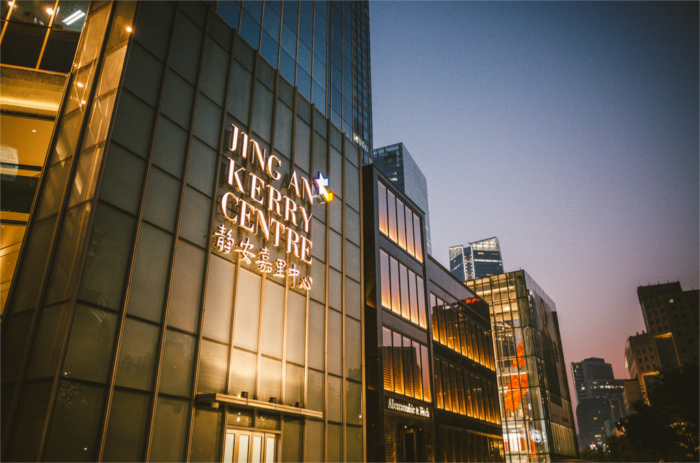 This shopping centre is spans an insane 4.8 million square feet and contains of luxury shopping options, dining, a Shangri-La hotel, residential homes, office spaces and, randomly, an old house-turned-museum where Chairman Mao once stayed. Here is where you will find the usual brands along with a huge supermarket in the mall's basement. If you're not interested in the big names and are more interested in emerging local brands, then visit InShop in the ground level of the Jing'an Temple metro station. Even though there isn't much space, the small stalls showcase impressive underrated local brands such as Where What Who, May J, Liu2, GöteGöta, Content, Kraken and Neither Nor.
French Concession Boutiques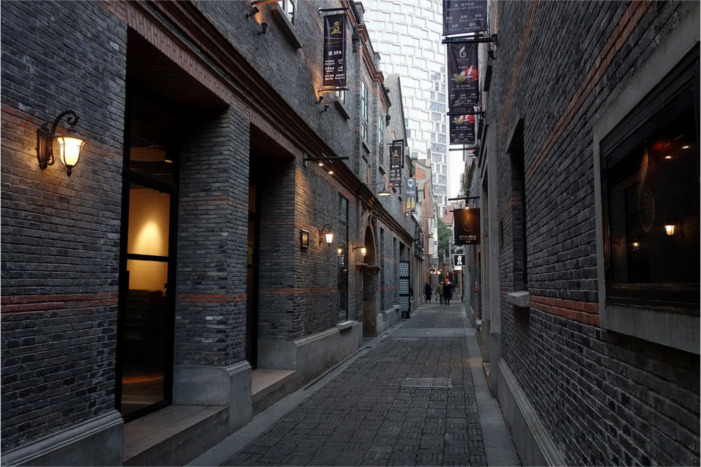 Cruise the lush streets of the former French Concession if you're looking for a posh shopping session. Its streets are lined with small boutiques from local talents and its busiest stretches lie along Changle Road and Xinle Road with Julu Road and Fumin Road contain many unique boutiques, and Shaanxi Road being an absolute budget shoe heaven. If you're looking for some amazing tailor work, then head to Dong Liang which fills an 80-year-old lane house, and sells funky purses, slippers, and specs by China-born indie design labels such as He Yan, Ricostru and Chaireyes. Whereas nearby, you can find Shanghai-based designer Helen Lee showing off her eponymous easy-to-wear and edgy fashion brand. Right on the opposite side of the road is Madame Mao's Dowry which hosts pop-up fashion and home-ware showcases amidst its Cultural Revolution-inspired art.
Nanjing Road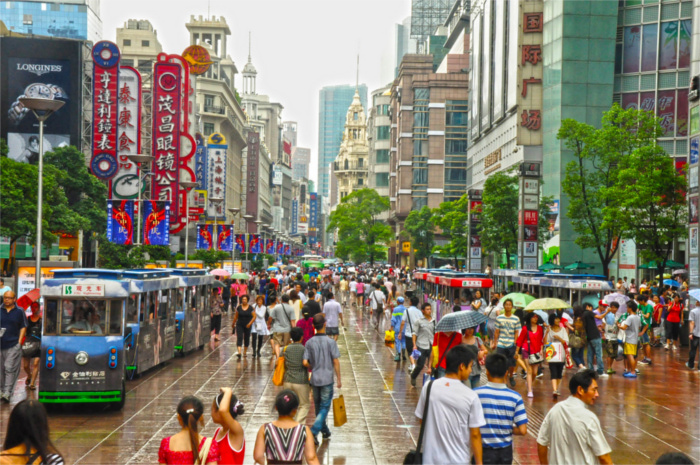 Get ready to walk a lot because this place is almost 6 miles from end to end. It is separated into 2 sections; Nanjing East Road and Nanjing West Road. Explore small hops and markets selling original jewelleries, food, and accessories, as well as other more commonly known brands. You can also visit the Reel Mall which is full of more high-end brands from both local and international designers. Also, drop by Shanghai No. 1 Department Store, as it is the first and oldest state-run store known for selling local products. As you walk farther east, it will get more crowded and filled with passers-by gazing up at the neon signs that line both sides of the streets. At the end, you'll eventually hit the famous Bund, which will take you away from the shopping scene but not from the crowds.
Mulan Huage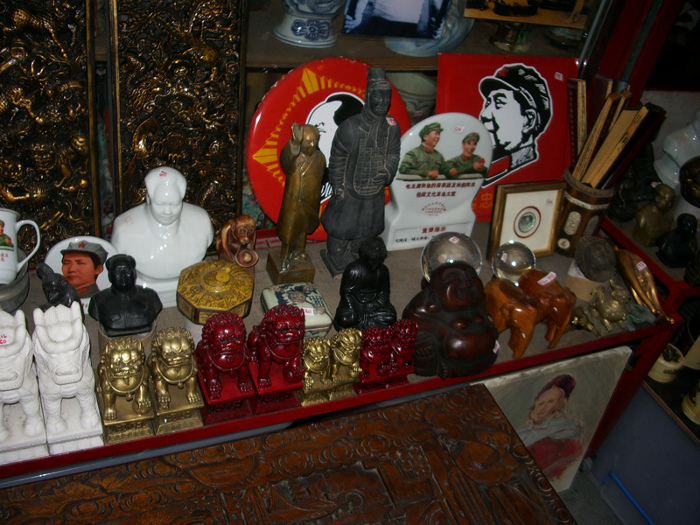 This massive bargain market is where you can find everything from Mao and communist memorabilia to porcelain tea plates and sets, opera masks and even taxidermy animals. It's honestly just a great place if you love collecting unique items and wroth a wander just to see what you may find. Oh and at this place, bargaining is completely acceptable and expected here. Pro-tip: Assume the price has been marked up at least 50%. So, get your bargaining skills primed up before this trip.
Huaihai Road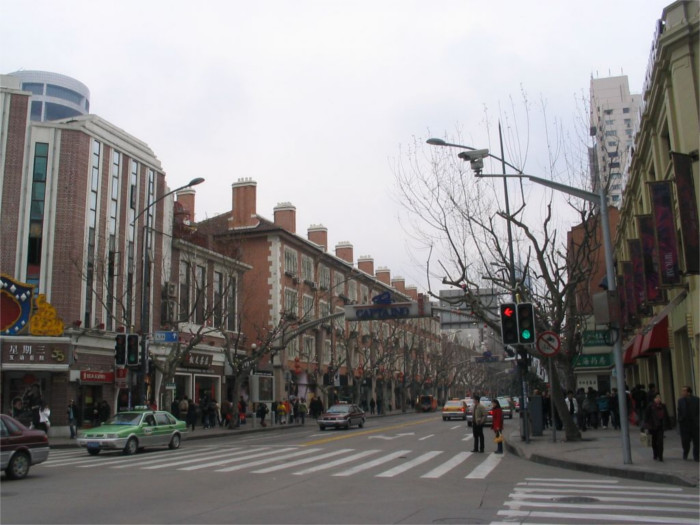 Also known as the Champ Elysees of Shanghai, this place is split up into 3 sections; the West Huaihai Road, Middle Huaihai Road and East Huaihai Road, and houses more than 400 boutiques and specialty shops. Even though it offers more normal fashion staples like H&M and Zara, there's also many boutiques with brands from China, Korea, and Japan. If you like searching for hidden gems, this is where you go to.
Xintiandi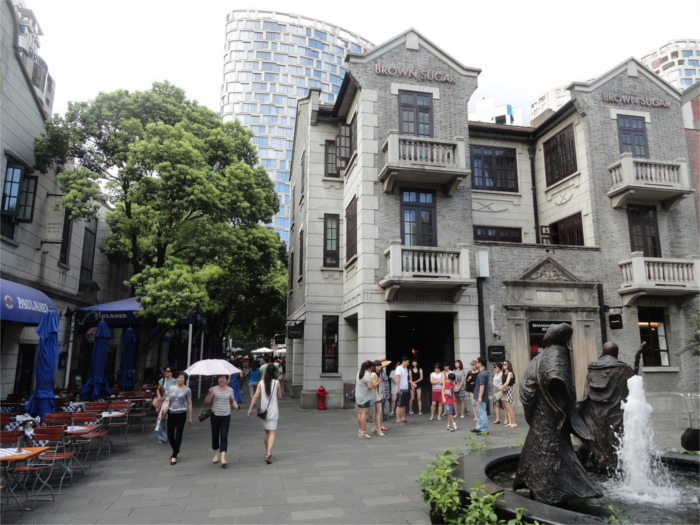 Located right in the middle of the city is this extremely busy and super trendy shopping and entertainment spot. It was built in 1997 and retains its antique walls, tiles, and the exterior of the Shikumen housing of old Shanghai. And in its interior, it embodies a totally different world, filled with international galleries, cafes, bars, boutiques and even themed restaurants. You should also check out the international fashion brand, Shanghai Tang, which is famous for retailing exquisite apparel for everyone, alone with home furnishings, and novelty gift items that respects the Chinese culture. If you're looking for local labels, then try the Xintiandi Style concept mall which is a great spot to scout local fresh designs from brands like Uma Wang, Heirloom, Peaches John, and Oshadai. And if you're tired and need to replenish your energy, there is the world-famous Din Tai Fung where you can grab some delicious dumplings.
Tian Zi Fang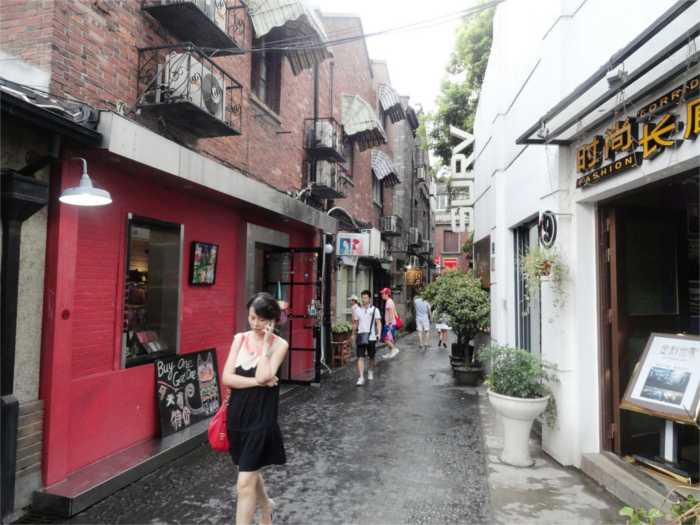 This small but exquisite shopping spot is located between Tai Kang Road and Jianguo Road - in the former French Concession. If you're looking for some great local finds, this is where you're go to as there are specialty shops that sell funky silver jewellery, Tibetan handcrafts, unique handbags, traditional Chinese Qi Pao dresses, and other interesting shops that will definitely intrigue you. Walk down the Taikand Road to see Shanghai life at its best with its street vendors lined up on the street selling pancakes, fruit and juices, kids running around, and the locals running their daily errands. Do stop at Xingmu Handicraft if you're interested in leather-bound notebooks and Jincheng if you're looking for beautiful silky scarfs. If you've promised to buy your friends some souvenir, look for Feiyue, an ultra-hip streetwear brand that dates back to the 1920's which has done collaborations with Celine and are fan favourites of Miranda Kerr and Reese Witherspoon. These lightweight canvas sneakers only sell for about 99 RMB in Shanghai, so be sure to grab them!