Attention to the hikers ! Apart of the infamous Beijing Great Wall of China, do you know that China have quite numerous hiking trail for the travelers who are seeking for adventurous & unforgettable experience during the trip.
Hiking is fun but don't forget to stay connected during the journey to stay in touch and ease worries from your family members. Also a good internet connection like Roaming Man Wifi Rental will serve a good function during any emergency case. Click HERE to find out more about the China, Hong Kong & Macau wifi rental. Great news also we are running a referral campaign to give away unlimited rewards of Roaming Points to customer who refer their friends within 11th till 25th July 2019 to made booking of China, Hong Kong & Macau wifi rental.
*Referral campaign rewards is only applicable to booking is completed from sharing link without any redirect out of the page
1. Sichuan Hailuogou Glacier National Park (四川海螺沟)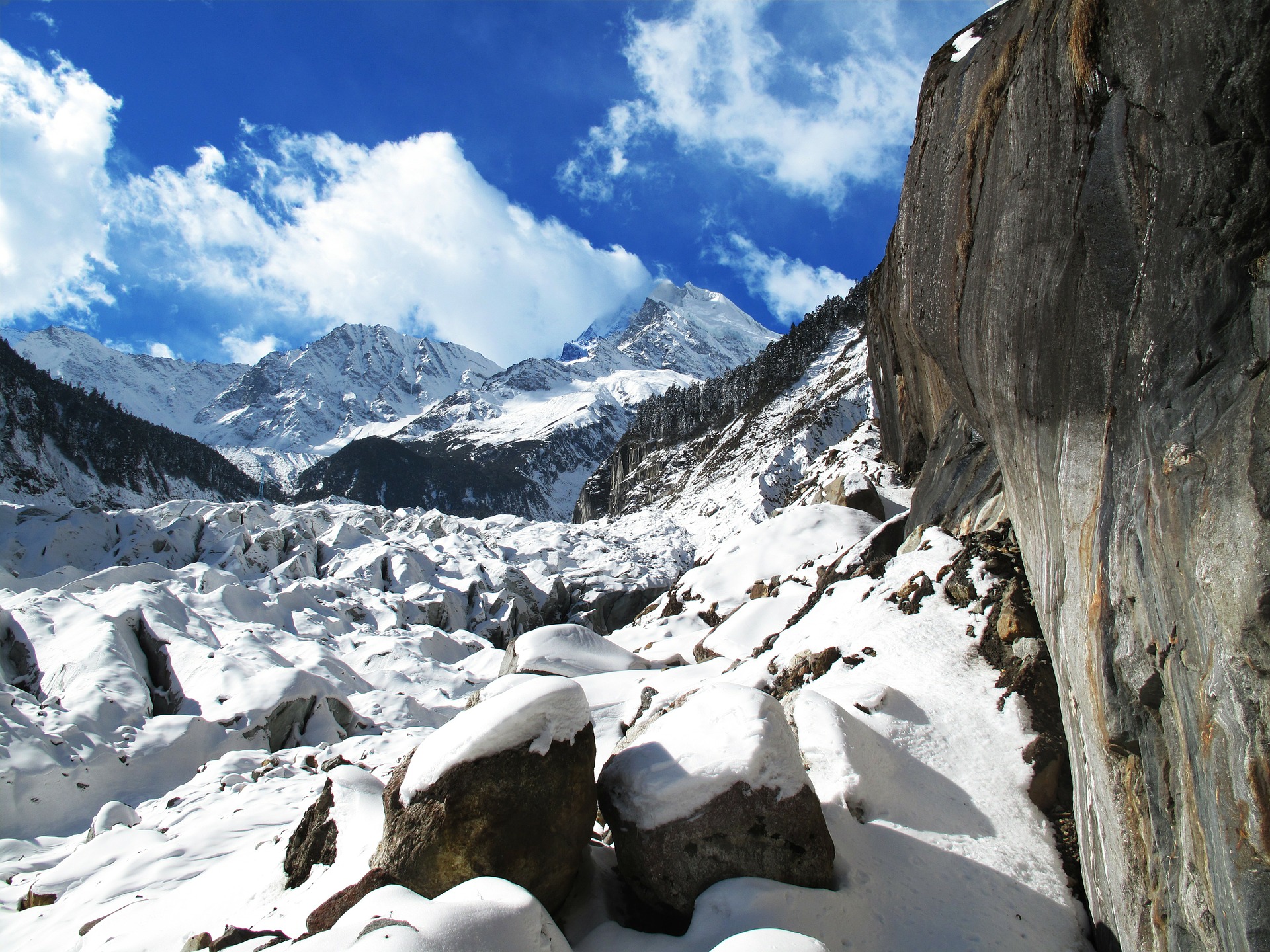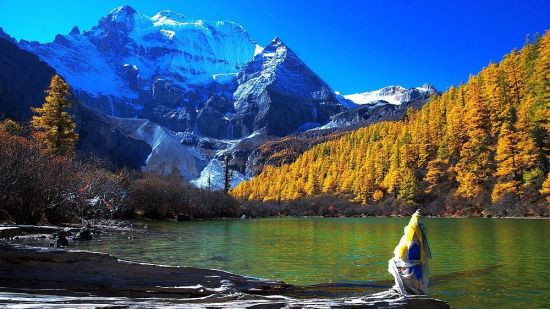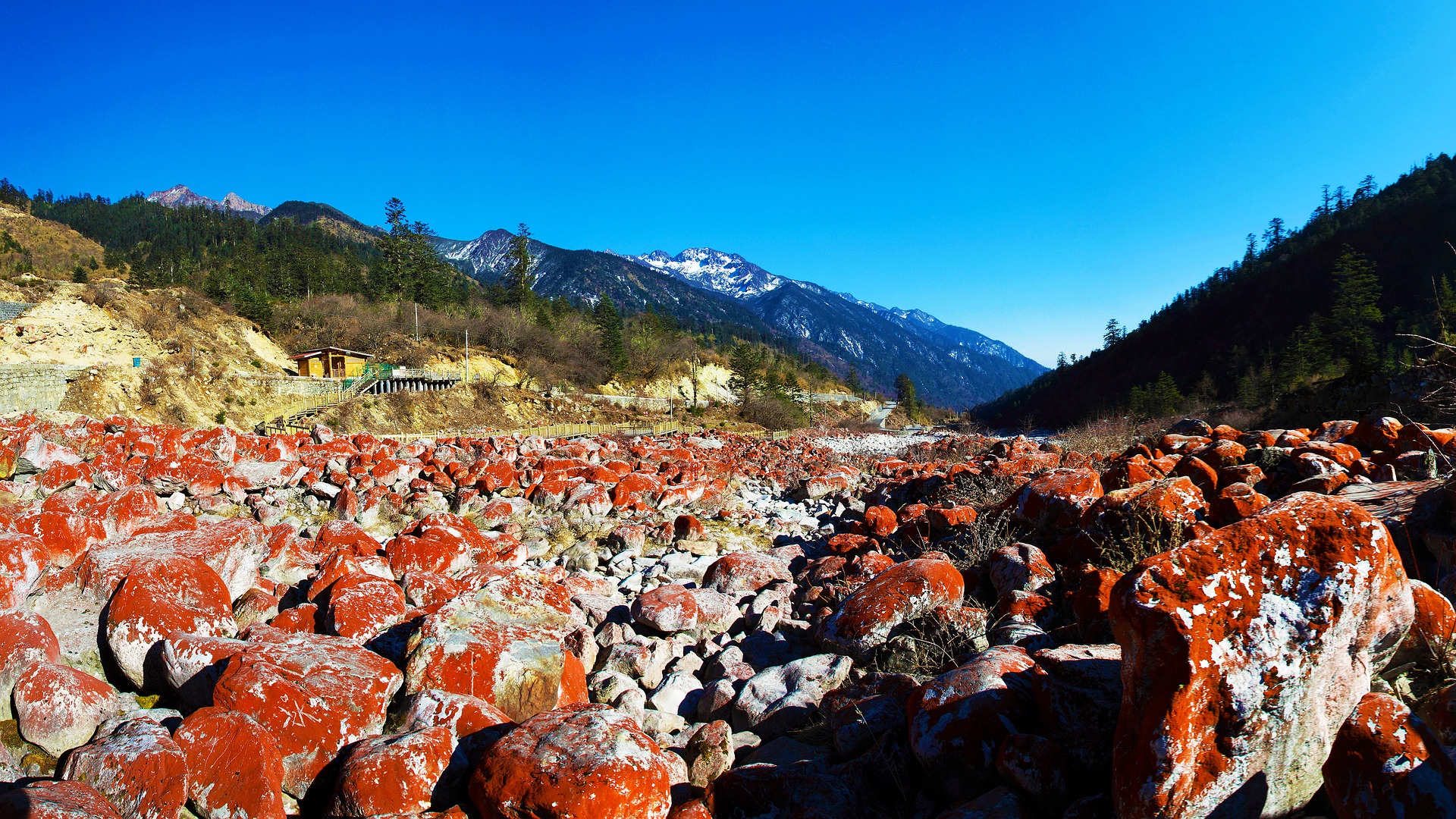 Witness the magnificent glacier at lower altitude through Sichuan Hailuogou Glacier National Park. There are four campsites located in different altitude at Hailuogou Glacier National Park with the highest altitude at 3650 meters above sea levels. There are hotsprings located beneath the glacier nearby base camp no.2. You could able to see the ice falls of 1100 meter high at the no. 4 campsites.
For hikers, alpenstock and skid proof shoes is required to walk through the slop and gravels before enter the glacier to avoid slipping on the ice. The best timing to travel to Hailuogou Glacier National Park is between November to April as July & August is the raining season and for safety reason we do not recommend any hiking activity at the Glacier National Park.
How to get there: Its about 300km from Chengdu, the capital city of Sichuan province. Bus ticket is available from Xin Nan Men Bus station which depart from Chengdu to Hailuogou, Moxi which takes approximately 5 to 6 hours. If you opt for more comfort transit experience, you may opt for chartered car to Moxi.
2. Anhui: Mount Huangshan (安徽黄山)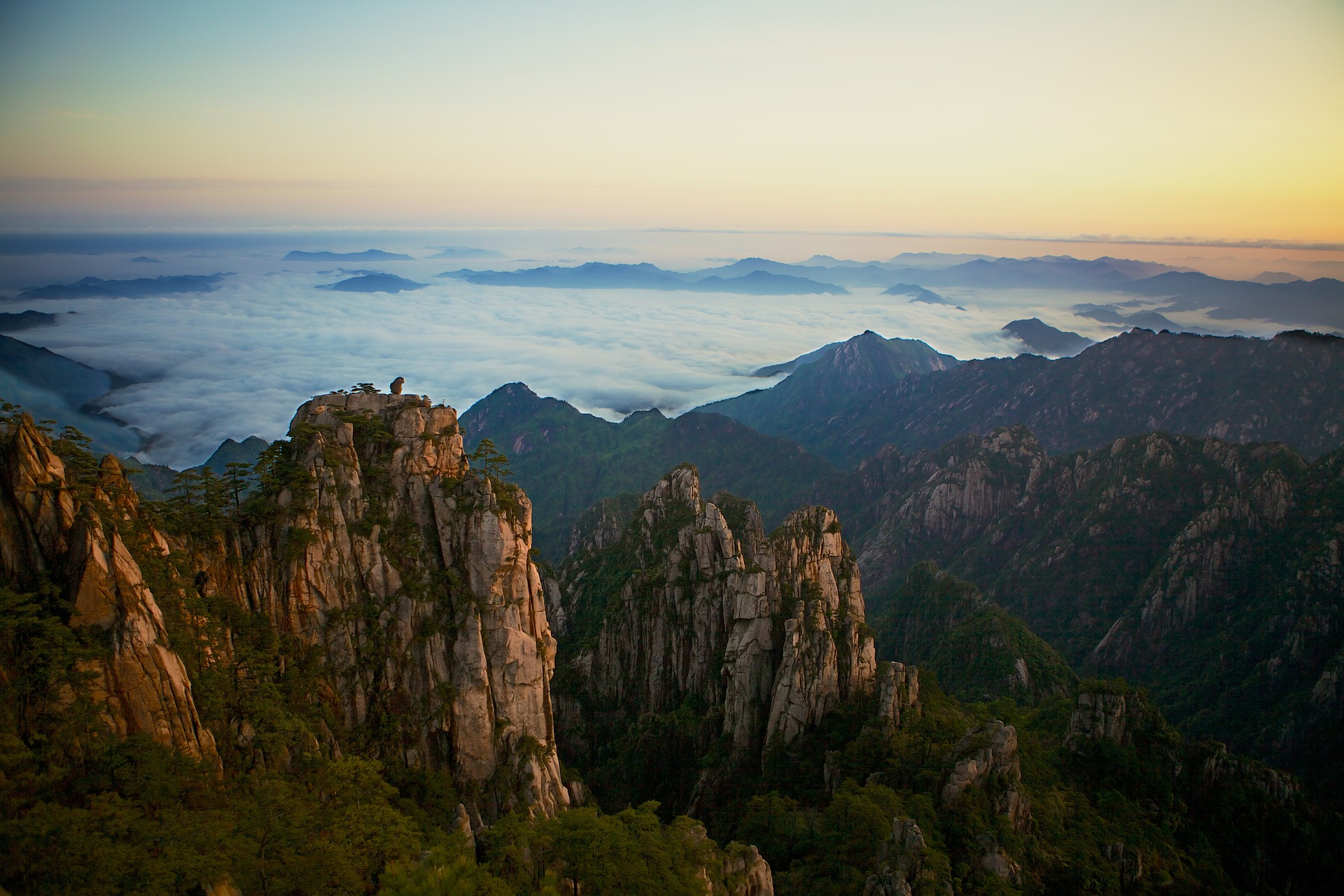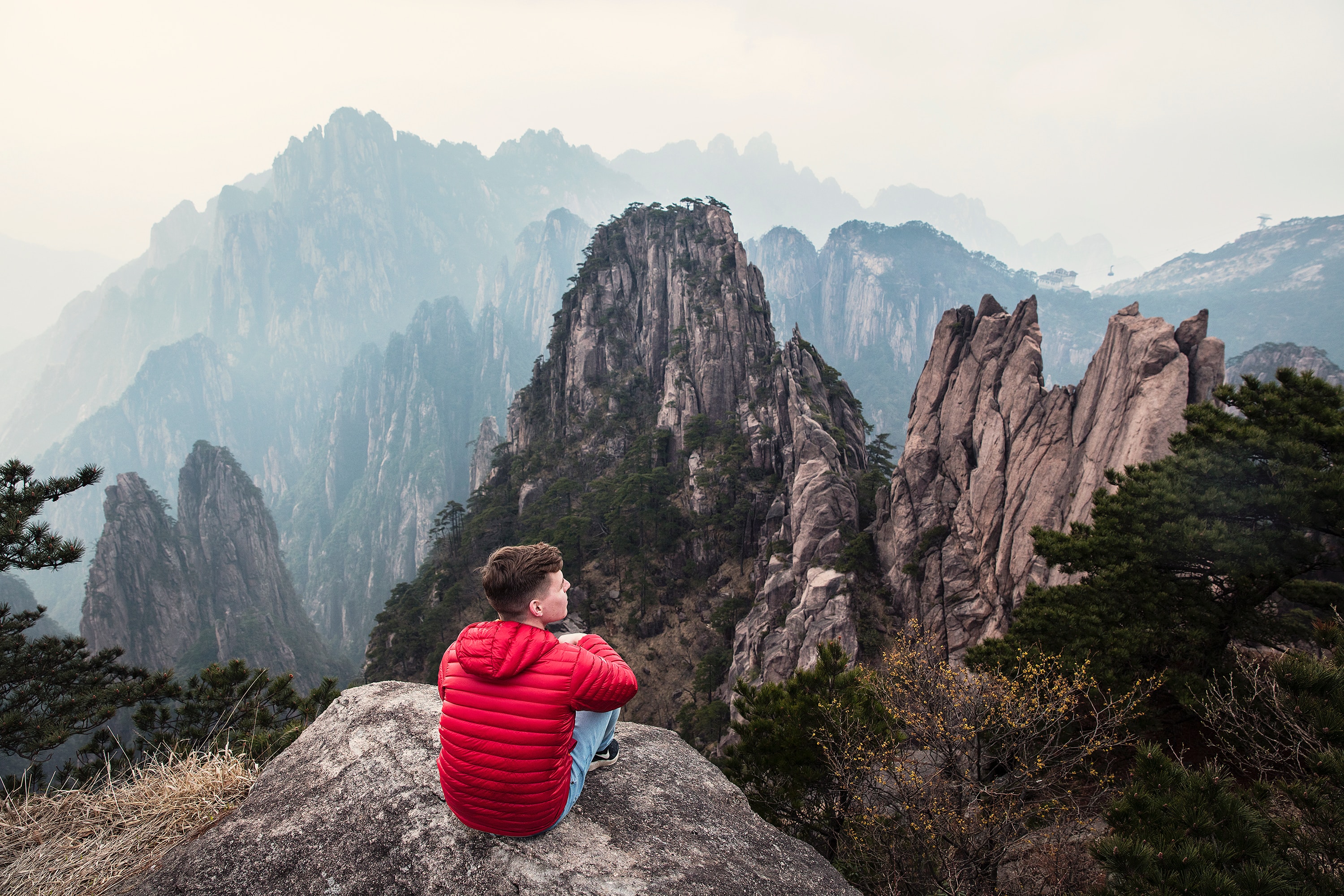 Yellow Mountain (Huangshan Mountain) is famous for its stunning and unique pines, sea of clouds, sunset & hotsprings. Cable cars is available but you still need to climb to the top of mountain. Hiking to the yellow mountain is quite popular among the China Chinese but it's considered off the beaten path for none Chinese traveler. You may observe the cliff in different shape & size during your climbing trail. You can witness some of the amazing spots at the peak which are Stone Monkey Looking Over the Sea, Dream Flower Pine, Black Tiger Pine, and Boys Worshipping the God. One night accommodation is recommended for you to catch the beautiful sunset & sunrise. The best time to visit the Yellow Mountain are between May to October but do check the weather forecast when it's nearer to your travelling date.
How to get there: Its about 400km from Shanghai, there are bus linking the Yellow Mountain and Shanghai/ Hangzhou. Alternatively, you may get a train to Huangshan railway station and take a bus to the Yellow Mountain scenic area.
3. Tiger Leaping Gorge Yunnan 虎跳峽觀景台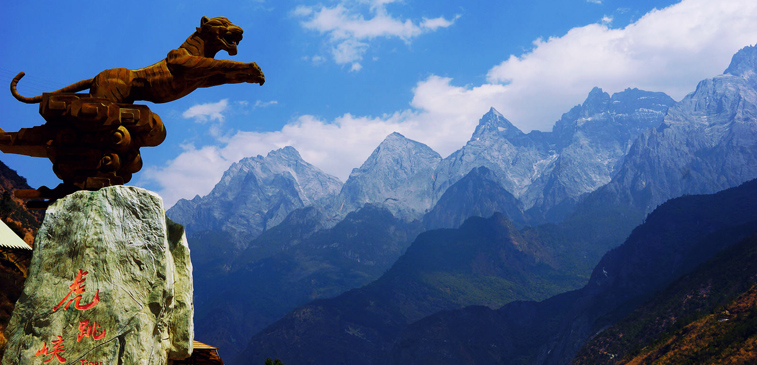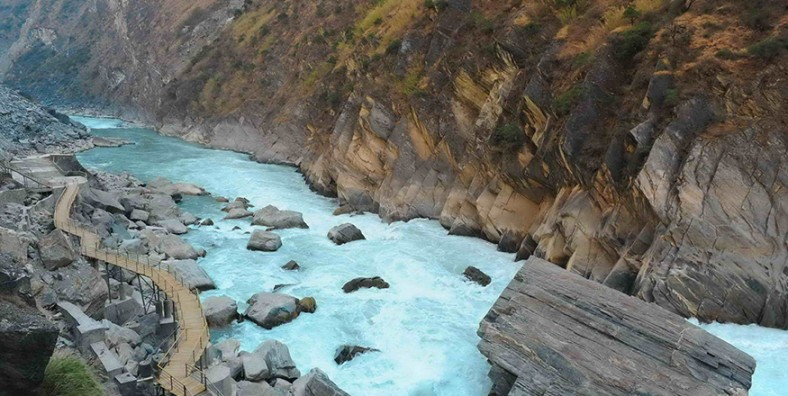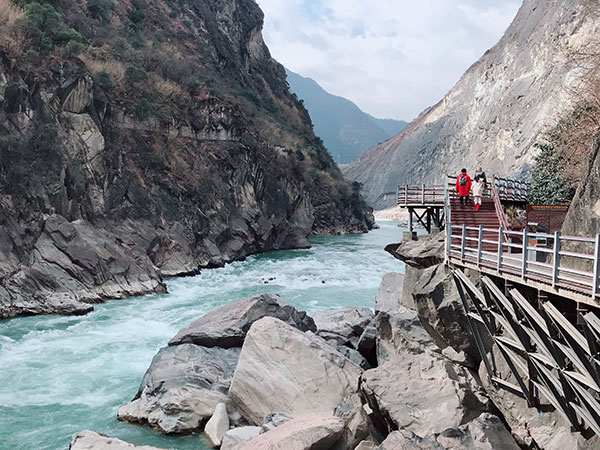 Yunnan is unlike the other parts of China, which you will see others China minor ethnicities in this region. Tiger Leaping Gorge is one of the deepest and stunning view of gorge in the world, with the stretch from Jingsha River to Haba snow mountain from the west and Jade Snow Dragon from the east. The trail takes two days to complete, with the hardest climb at the 28 bends with a zig-zagged trek.
Along the hiking trail, you may see the rocky perks, little streams, snow mountains view between the villages. For those who doesn't wish to trek all the way to the destination, they may stop at Halfway Guesthouse and those who wish to continue the journey to the Gorge on the next morning can stay a night at the guesthouse too.
The best time to hike to Tiger Leaping Gorge is during Spring, Autumn & Winter whereby Summer is heavy raining season which will made the trail slippery and muddy.
How to get there:
Tiger Leaping Gorge is about 89km from Lijiang. Travel by high speed train from Kunming to Lijiang. From there, you can take a bus to Qiaotou, which takes approximately 1.5 hours. From qiaotou, you start hiking from the upper trail of Tiger Leaping Gorge.